Edit this title
Good writing is simple, but not simplistic.
Good copy starts with understanding how your product or service helps your customers. Simple words communicate better than big words and pompous language.
Previous
Next
WE ARE PET LOVERS
Providing Exceptional Veterinary Care in Bahrain since 2014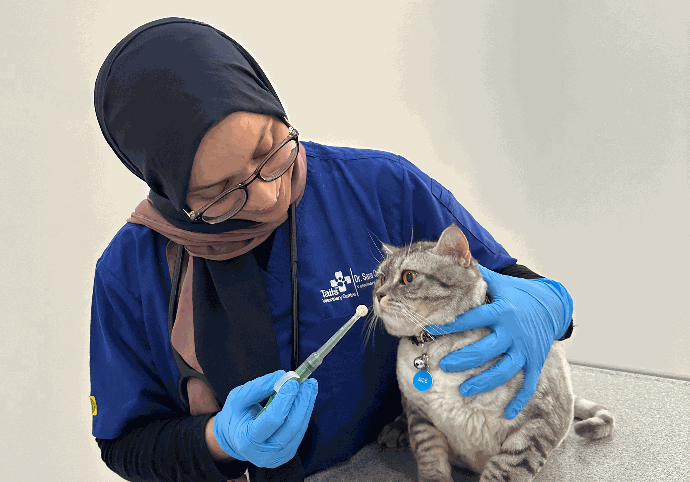 Welcome to Tails Veterinary Center, a full-service veterinary clinic that has been providing comprehensive care for pets and rescue animals since 2014. We offer a wide range of services for dogs, cats, and exotic animals such as birds, rabbits, sugar gliders, reptiles, and more. This includes general health checkups, vaccinations, spay and neuter procedures, dental care, a spectrum of surgeries, and emergency care!
We are lucky enough to volunteer in this clinic, we have witnessed an amazing work that the doctors do to help animals
Amazing service, amazing doctors
Best veterinary Centre in Bahrain.. very professional Doctors and staff.
The place is absolutely clean and smell free . Staff and team are very friendly and approachable. They make you and your fur baby comfortable and welcome. Even though it's a bit expensive, but the service, and care provided is worth it.
Dear all Tails vet center valued staff, Thank you for all the care and tremendous efforts. my 14 cats and I love you so much.
Thank you for making my pet feel better
Very caring doctor...highly recommend this clinic esp. For emergency
To the amazing team @Tails Thank you for always helping us & this time for helping Marvel to get a new life. we all love & appreciate you soo much
Tails is one of the most outstanding veterinary services in Bahrain, Managed & operated by a fantastic, professional team .
A job well done guys, gratitude for taking care of our baby. Friendly atmosphere will great once you enter the room. Lovely smile from everybody, well except for garbage guy I think 🤔. Just kidding ha ha ha ha ha. Keep up the good work and deepest gratitude!
I love it. Everyone is nice & welcoming. My puppy was treated with care. it was a very good experience.
I love Tails since i brought my cat he had kidney failure the doctor explain nicely & all the staff are nice
This was a really pleasant experience. Professional and helpful.